Guest books are incredible way to hold onto wedding memories, well wishes, and remember who was there for your big day. Years ago, my husband and I attended his grandfather's 85th birthday party. A guest book that went back decades was passed a round so that everyone could leave a note; I flipped through and read notes from dinner parties, celebrations, and times that were far sadder. That guest book, and it's predecessor, were an history of an entire marriage.
Your guest book or another item can hold a life time of memories. There are beautiful options from the very traditional leather bound book to jigsaw puzzles, autographed plates, and wishing trees. I've been searching etsy for my favorite guest books and alternatives. Thanks to some incredibly talented crafters, I have both links and pictures for you.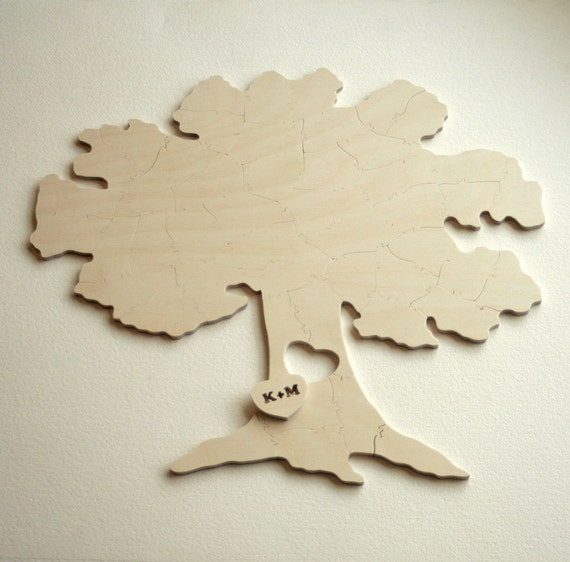 This 100 piece jigsaw puzzle is a fun and imaginative alternative to guest book. It's also a great way to show that all the people in your life come together to make it complete. You can find
BellaPuzzlesToo
at this link:
https://www.etsy.com/shop/BellaPuzzlesToo?ref=seller_info
.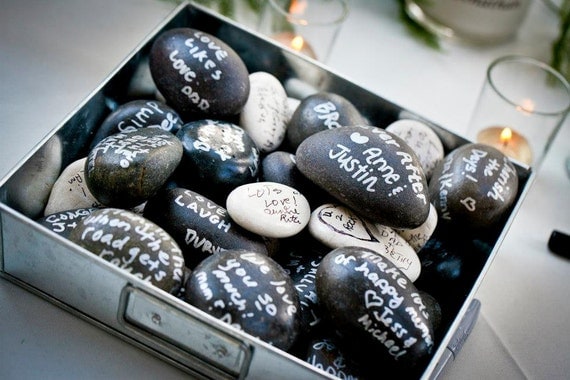 A beach or outdoor wedding might be better memorialized with Wishing Stones. Guests can write their messages on stone that can be incorporated in your decor, an altar space, or just left in a neat box or bowl. Visit
thepaperynook
at
https://www.etsy.com/shop/thepaperynook?ref=seller_info
.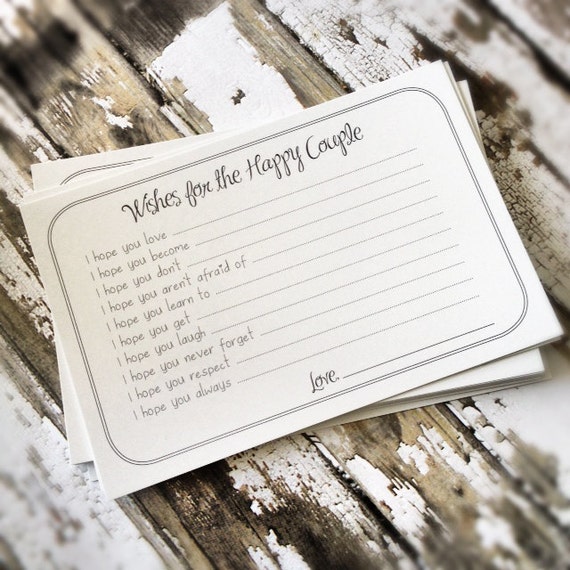 Is your crowd into games and activities? Wishes for the Happy couple is cute way to pass those between times at the reception and collect some fun wishes from your guests. For those who live in small spaces, this is a great option, because these can be tucked away in a drawer or cabinet or included in a scrapbook paired with photos of your guests. Visit
Erin's Artwork
at
https://www.etsy.com/shop/ErinsArtwork?ref=seller_info
.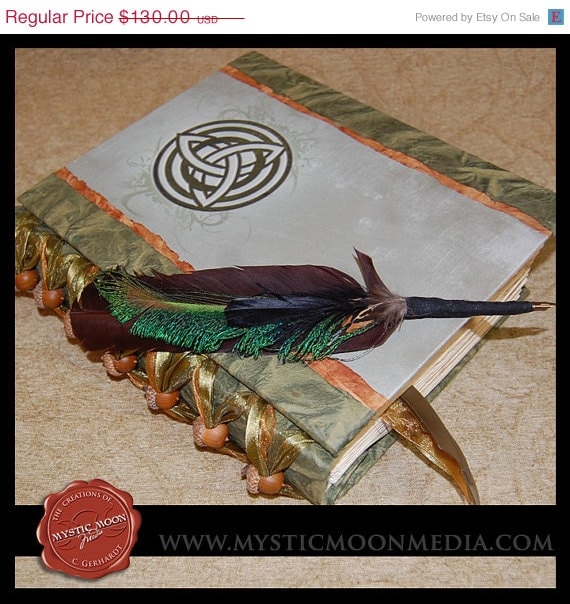 A handmade or custom book might be the perfect way to keep track of all of those beautiful wishes from your guests. Pick something symbolic or simply pretty and put it on the book shelf when you're done. This book from Mystic Moon Media is handbound and features acorns on the spine, which would be perfect for a fall wedding.
https://www.etsy.com/shop/mysticmoonmedia?ref=seller_info
There are many other options for guest books and alternatives. I've seen signed engagement pictures, Christmas ornaments, photo booth pictures with messages on the back. There are also thousands of different style blank books that would do the trick. As with any other part of your celebration, be creative, and find something that suits your relationship. Happy planning!
Just a reminder, all images are owned my their creators.